Millet Pizza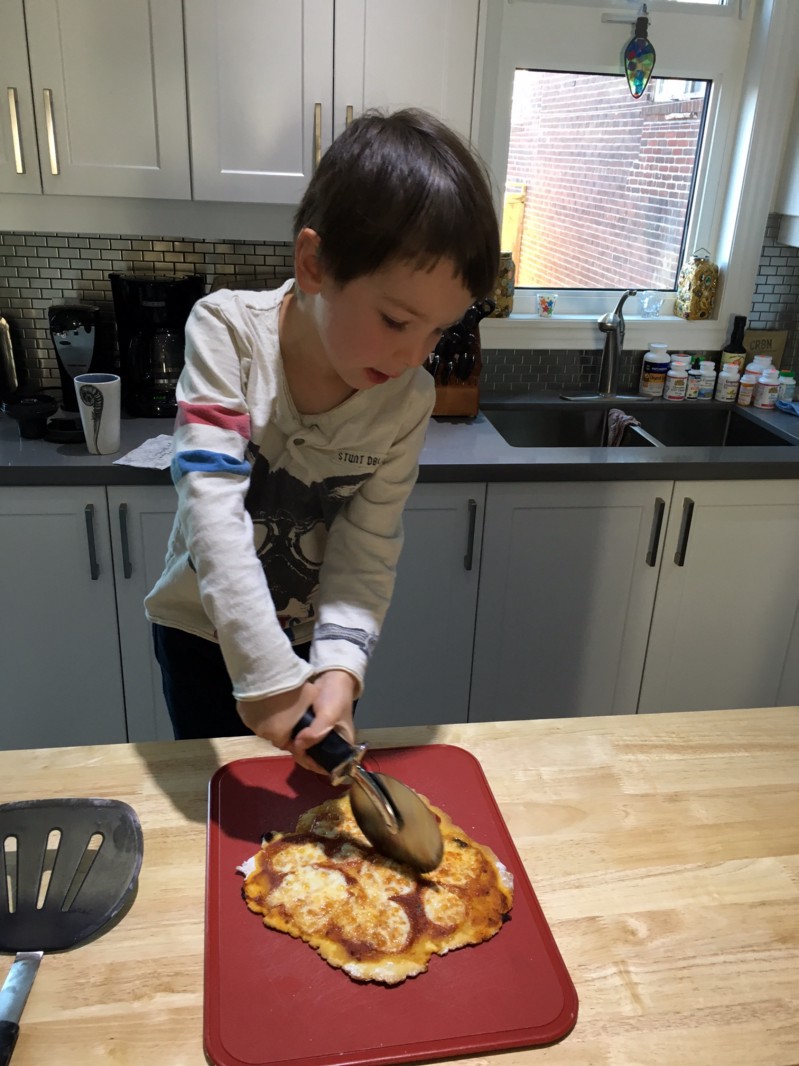 This delicious pizza is easy to make with the kids, or for yourself and is happily formed into other shapes to make thin flat breads to use with appetizers.

A lot of gluten-free recipes rely heavily on similarly hard to digest grains. I like to use sorghum and millet flours as they are full protein grains and they don't mess with my gut. Tapioca adds in a bit of the stretch you miss with the other two.

My son really loves this crust and you can use your fingers to shape your pie. If you or kids are sticky-adverse, dust your hands in tapioca flour as well as the dough ball when forming.
Ingredients:
1 3/4 cups flour (4/5 millet, 1/5 tapioca)
2 tsp xanthan gum
3 tbsp olive oil
1 1/2 tsp turbinado sugar
3/4 tsp sea salt
1/4 cup tomato sauce (or oil, or pesto, mashed beets… whatever you can eat)
1 tsp packet quick rise pizza yeast
2/3 cup warm water (110F is best)
1 cup vegan cheese of your choice
Directions:
1. Set oven to 450F.
2. Combine 1 cup of flour, undissolved yeast, sugar and salt in a bowl.
3. Add water and oil mix until blended. Gradually add the 3/4 cup until it is a soft ball. The dough will be a bit sticky.
4. Knead on tapioca floured surface, adding in more tapioca if required until smooth and elastic. About 4–6 minutes. Or put in a stand mixer and save yourself some work. Split dough in 2 if doing thin crust.
5. Roll out to fit a pizza pan. Cook crust for 10 minutes. Lower oven to 400F. Top pizza with your sauce and cheese or whatever. Cook for 10 more minutes until cheese is melted and bubbly.
Notes:
Flour your hands with tapioca if you are working with your hands instead of a stand mixer with a dough hook. Less sticky, much faster!
Storage Notes:
Easy to freeze in zippered style plastic bags or vacuum seal.
Show Comments [0]