Spaghetti Squash Vegan Latkes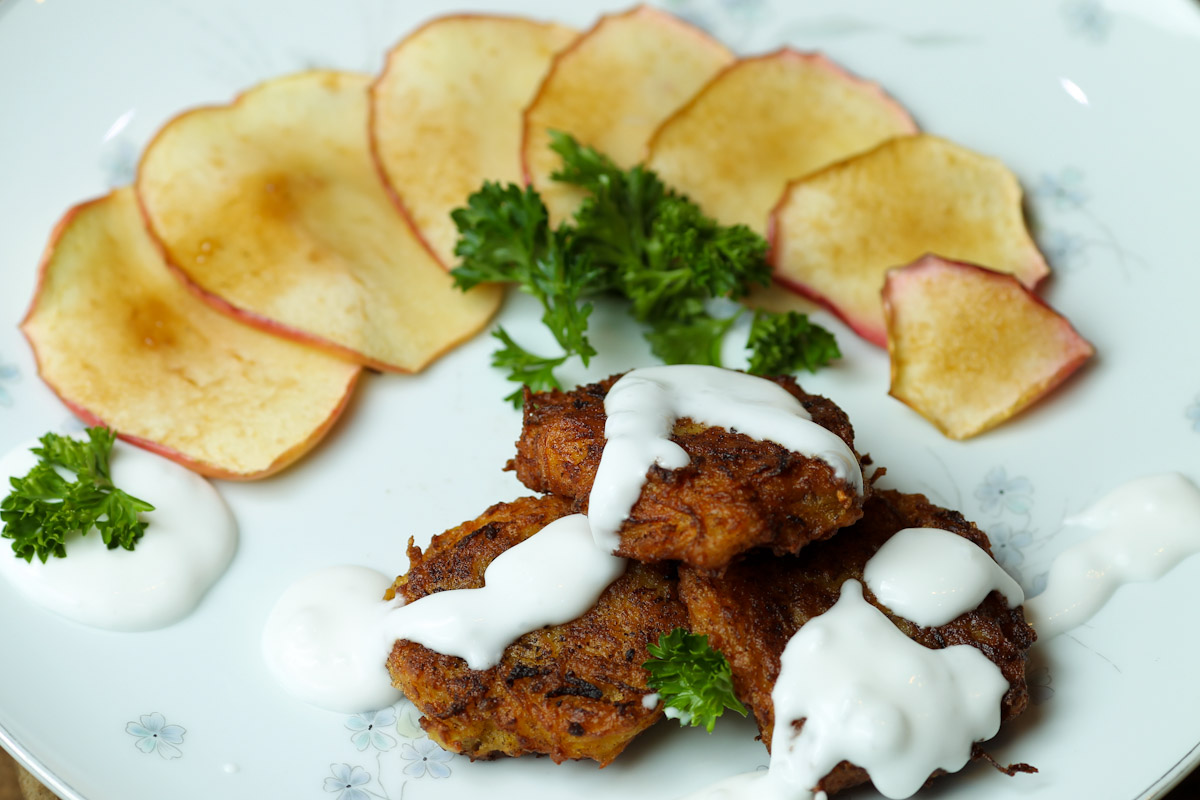 Nightshade-free crispy vegan latkes with absolutely no gluten!
Ingredients:
1 half large spaghetti squash, cooked (Or a whole medium squash)
1.5 cups chickpeas, Canned and drained
1/2 tsp kosher salt
1 half small red onion
1 cup avocado oil
Directions:
Preheat oven to 375 F (190 C).
Cut spaghetti squash in half lengthwise and scoop out the seeds.
Place squash on a baking sheet or aluminum foil on the middle rack of the oven and bake for 40-50 minutes, until you can easily push through the meat with a fork.
While the squash is cooking, dice the red onion.
Place the onion and chickpeas in a bowl and blend with an immersion blender, or put in a food processor and blend until smooth.
After squash is done baking, set aside to cool.
Using a fork, run through the insides of the spaghetti squash, putting the tendrils into a medium sized bowl.
Mix the spaghetti squash, salt and chickpea/onion mash together and form small patties.
Heat the avocado oil in a deep frying pan on medium-high heat. When hot, fry the latkes on both sides until deep brown.
Notes:
It is very handy to have a fry top for your pan for this recipe as the oil does jump out a lot. A metal mesh fry top helps keep the mess down and lowers the chance of burns.
Show Comments [0]